______Cv
______Contact
_Katinka de Jonge
___Sorry
___Tina Cake Line
___Atmospheric Measurement Program
___Nagele Door Nagele
___On the Shoulders of Giants
___The Garland Strategy
___De Buitenlanders
______About
______Works
___Wellness Centre Future Proof
___Die Denken dat dat allemaal vanzelf gaat
___Behold the Keyholders
___The Barbarian Citizen
___________Airspace
____Solo
_________Collaborations
______________Archive
___T.O.Z.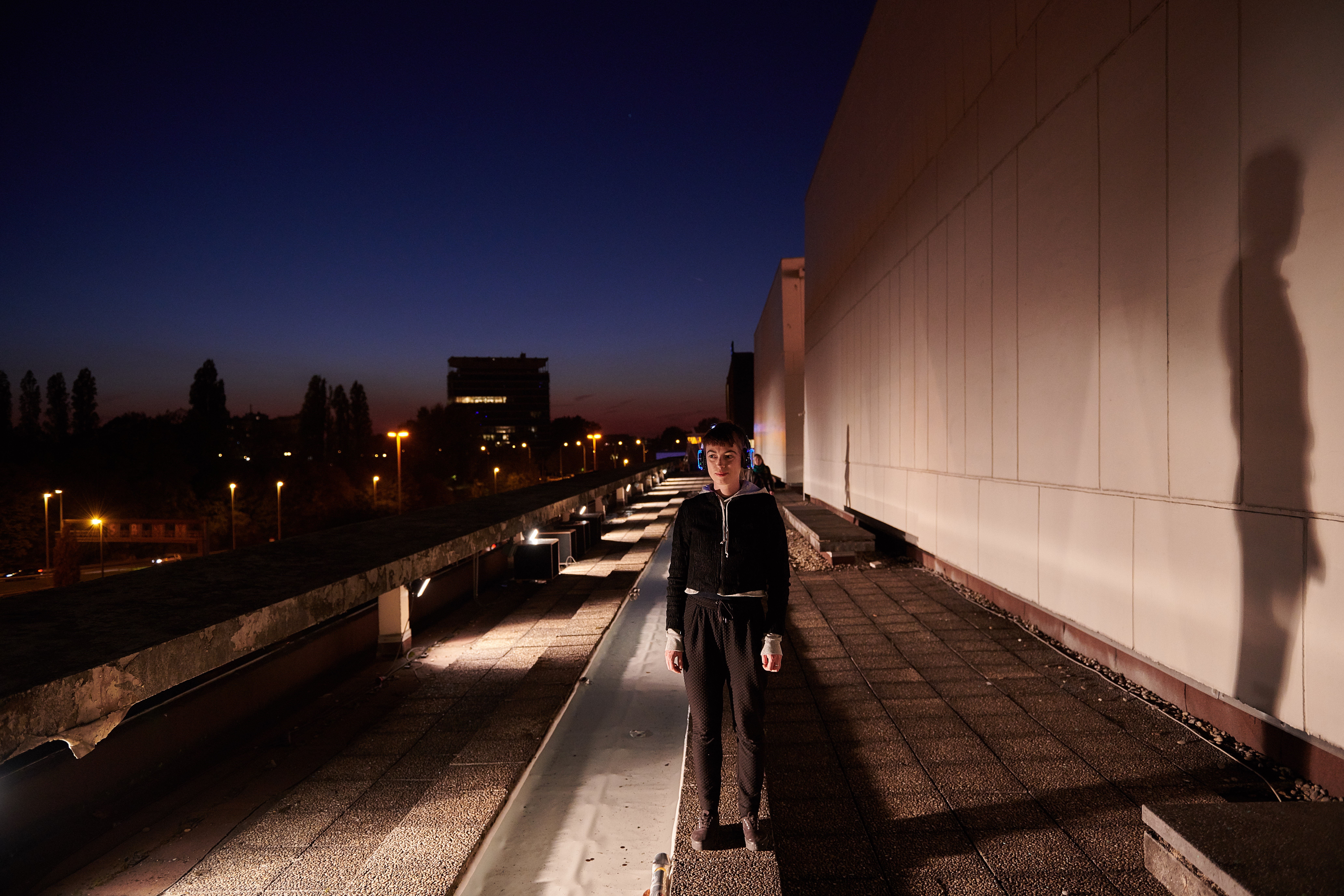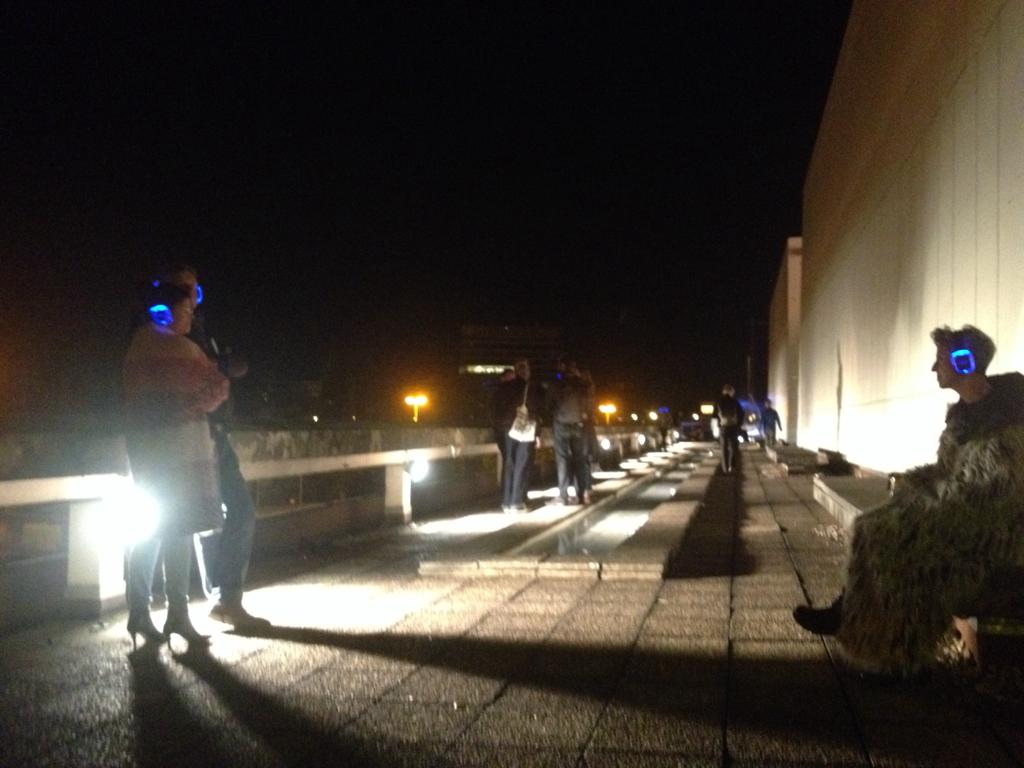 __________________________________
___________'We zijn naar hier gekomen'
Listen to the audio
'We zijn naar hier gekomen' is an audio tour consisting of archive material from DeSingel in Antwerp.

As part of the Momentum theatre festival, young makers were invited to think about (the function of) theatre today, and to imagine new forms of theatre.

In response, I went into the archives of DeSingel, an institution that houses music, theatre, dance and architecture. In their audio archive I started looking for voices from makers who make statements about theatre, and what theatre could be. Because these recordings cover a period of more than 20 years, this montage provided an insight into how ideas about theatre change over time.

Listening to these recordings whilst walking on the rooftop of DeSingel caused a sense of alienation which made the question "On which ground do we stand?" physically apparent.
In collaboration with
D e t h e a t e r m a k e r
DeSingel
Under Construction
Script 'We zijn naar hier gekomen', A3 print on paper, 2018
Installation Views 'We zijn naar hier gekomen', Audiotour, Momentum #3, De Singel, Antwerp, 2018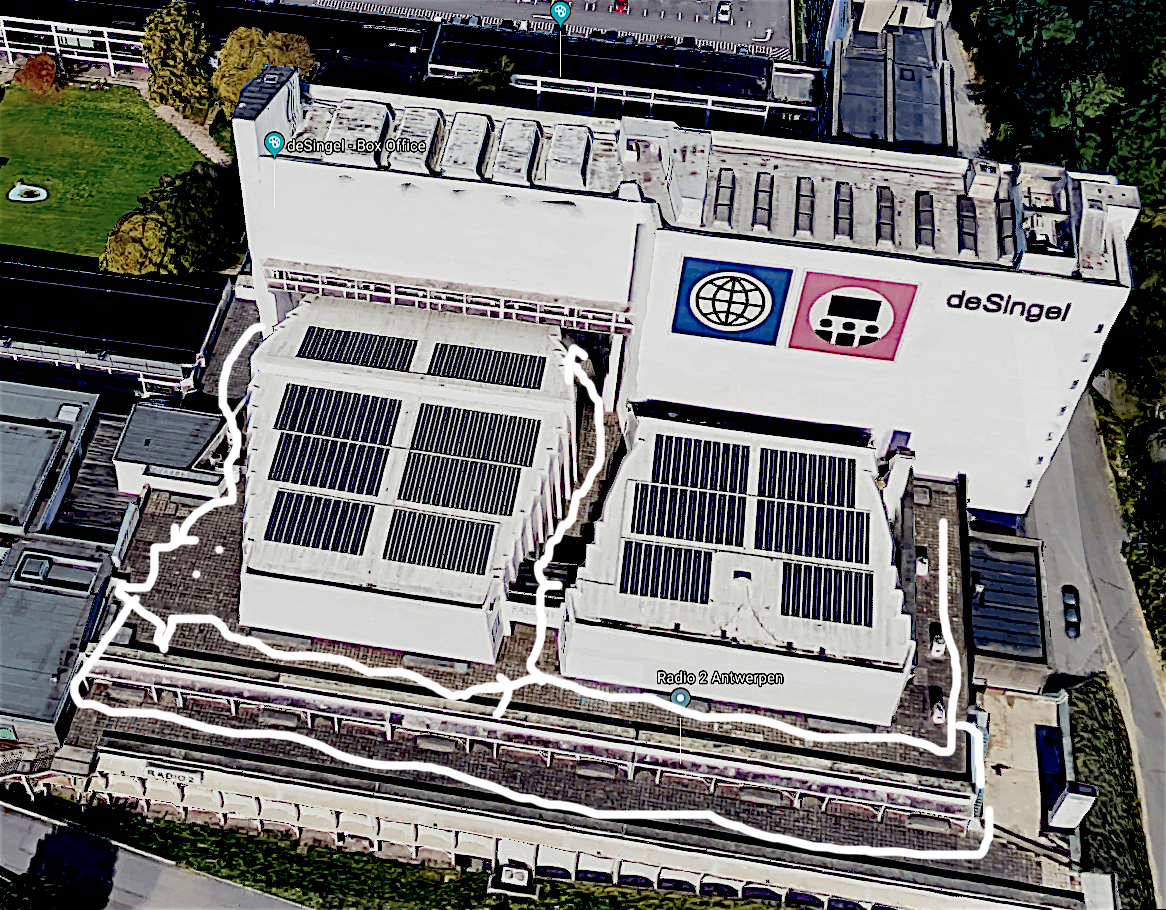 Walking routine, We zijn naar hier gekomen', Audiotour, Momentum #3, De Singel, Antwerp, 2018